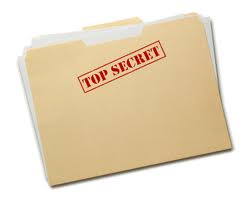 Part 2 – the secret ingredients
How can we achieve the vision I shared with you a few weeks back (read more about the vision here)? You need many BA's. In fact, a network of BA's with a broad range of experience and skills exposed to different organisations from different countries. (You also need BA's with the right mindset – BA's who want to share and help others grow. Not for example, BA's who enjoy telling others how to do things but don't listen first!)
So this is where it starts.
I would like to invite you to join me in delivering this vision.
Is this right for you?
Does any of the following sound like  you?
I am often the 'go to' person for other business analysts that I am working with – my colleagues tend to ask me (informally) for a second opinion on a document they have developed; how to approach a new task; deal with difficult stakeholders etc

I really enjoy giving people feedback and providing detailed advice to help them develop. In fact, I'm happy to spend some time with them outside of normal work hours. I often find this much more rewarding than the day job!

I enjoy learning about other people to find the best way to communicate effectively to achieve some sort of change with them whether as part of my business analysis, delivering training/coaching/mentoring or outside of my professional life
How about the following statements? (these are a little less to do with helping others but more about the sort of outlook which I am looking for)
I like working with a team whether collaborating and sharing information and/or generating ideas and will always put the team first. In fact, I participate in voluntary activities outside of work just to be part of a team who are striving towards a goal I believe in.

I like to participate in (and design) innovative ways of solving problems and love to try something brand new

I love to learn about new subjects outside of my experience and try to apply them to improve my business analysis or other responsibilities

I hate the 'but that's the way we've always done it' argument

I want to control my own direction and sometimes find I spend too much time doing the stuff that I don't enjoy (in business analysis) and far too little time doing what I really enjoy (in business analysis)

I'd like to make a living where I spend more time doing what I really enjoy because I will put my heart and soul in it… I don't know how I would get to that point but would commit the time to making it happen
If two or more from the first list sound like you then you are definitely a good candidate for becoming a mentor.
If several of the statements from the second list sound like you, I'd definitely like to talk as you are exactly the sort of person I like to work with!
Ok, if you've established that this could be right for you, what experience would indicate you are well placed to take part?
What sort of experience would you need?
Being able to answer yes to (ideally) all of the following indicates you are the right person to participate:
I can demonstrate that I have a passion to share my knowledge with others to help them develop – this could be informal or formal; in work or outside; training, casual advice, mentoring, facilitating etc)
I can demonstrate that I am a good communicator – this could be speaking at conferences, delivering/writing training material, writing a blog, tweeting, presenting/facilitating at work/IIBA events/other
I like to be innovative and like to either invent new ways of doing things or participate in new approaches – this could be changing an established (bad) practice at work; participating in community initiatives at the early stages; writing for wikipedia(!) or anything else you can think of!
I have at least two hours a week (at times of your choosing) that I would happily commit for the right cause
You should be able to answer yes to at least one of the following:
I can demonstrate that I am very experienced in several business analysis techniques (e.g. BPMN, UML, use cases, facilitation, business cases etc)
I can demonstrate that I have experience mentoring other individuals
This doesn't sound like me but I'd still like to play a part!
I recognize that this check list might make some of you think this is not right for you. Well, it might do or it might not…
I recognize that my view is exactly that – my view.
I am sure some of you will have a different view of how to achieve this vision and, perhaps, a role you can play in this.
If so, I'd love to hear about it. The only way this will be successful is if I keep the discussion going and hear all of your views on how to solve this particular 'problem'.
If you'd like to find out more about the big vision, mentoring in particular and how you can get involved, please fill out the form below:
(if you have some other ideas about how you can contribute but mentoring is not right for you, contact me with your ideas at alex@bamentor.com)
Please add your comments below or if you'd like to keep it confidential, email me at alex@bamentor.com.