In my last post, I explored things that are critical for success when starting on a new project.
As a reminder, you need to be asking the following questions:
What is the business need?

How does this meet the business strategy?

Does the project have funding?
So what do you do if the business need has not been defined and when you ask the question, you are not getting the right answers (for example, you are being offered a solution but without the business benefit)?
Some of you will be happy to push and keep asking questions until you get an answer that is actually a business need. Or to call out that the project has not established a business need so significant investment or progress should not be made until this has been clearly established.
However, if you are not very comfortable asking more questions, the remainder of this post explores strategies to help.
Firstly, you need to know what sort of organisation you are dealing with.
Is it sufficiently mature that it has a change framework that defines the process and the steps that every project must follow?
In most large organisations that manage a lot of change, the need for some sort of consistent change process will have been identified and it will have been developed over a period of years. Of course that doesn't mean it is perfect!
Secondly, you will need to know something about the culture of your organisation.
For example is it collaborative where everyone is expected to contribute or is it hierarchical where there is natural deference to seniority?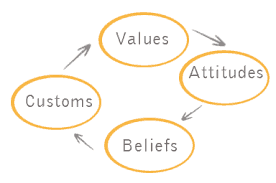 One of my colleagues mentioned to me the difficulty with dealing with stakeholders who come from a military background. The implication was that ex-military people are used to a very strict hierarchy where asking questions is considered to be insubordination. Obviously, this is a very generalised statement but it does make the point that culture is important when deciding how to approach this.
This can impact your confidence when asking questions and whether that seems to be lacking respect.
Aside from this, here are some other questions you need to answer to help decide how to approach this:
Are there disincentives if a project doesn't deliver the benefits?
For example, the change framework may have 'gateways' that require the project to prove it will deliver benefits
 Does the organisation require a business case before an investment is made?
Again, this may be part of the change framework
What happens on other projects?
Does the culture encourage/rewards sponsors to decide on solutions and push through to delivery?
Use official organisational processes to authorise you to ask questions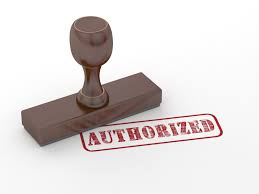 If the answer to questions 1 and 2 is yes (or looking at other projects suggests that the answer is yes), the organisation has authorised you to ask questions about the business need (in fact, you would be a poor corporate citizen if you didn't ask them). The business case and benefits are different ways of describing the business need or, at the very least, need to have a business need before they can be documented.
Find allies
If you are uncomfortable going too far with asking questions, you can seek allies to give you support. The obvious ones would be your project manager. If your project manager would not make a good ally and you are uncomfortable going straight to the sponsor, most sponsors will delegate their day to day involvement to one of their direct reports. Establish a good relatonship with them, raise your concerns and seek their advice on how/when to best to ask your questions and maintain good relations.
Ask open questions
Don't ever challenge directly – your questions should be in the spirit of gaining understanding and insight, not suggesting incompetence or stupidity.
If you are on a new and unfamiliar project, you can use your ignorance as an excuse for asking 'stupid' questions.  Use the 'new boy or girl' excuse for as long as you can!
Good question: how do you see the business benefiting from the introduction of this new software package into the HR department?
Bad question: why have you chosen a software package when you don't know what you are trying to achieve?
Remember you are not doing this for yourself but for the good of the organisation!
It helps to remember you are thinking of your organisation when you ask these questions. And there's no harm remembering that and even explaining this is why you are asking these questions.
You are ensuring:
the business gets a good return on its investment (if the project fails to deliver any benefits that would be a terrible return on investment!)
managing costs by ensuring the scope is defined by the business need
using limited business resources wisely (the business has limited funds and capacity to deliver change)
For me, this is where the business analyst has the opportunity to provide the most value to the business. A clearly defined business need is a project which has a strong justification and a clear destination that can be used throughout the project to guide decisions on scope and priority.
What approaches do you take to identify the business need? Have you been on any projects where it has not been defined and has caused problems later on?
Please add any comments or questions below.