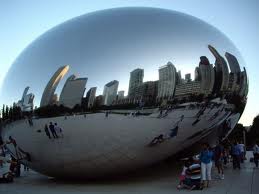 In the next two posts, I will reflect briefly on what Business Analyst Mentor has achieved this year and the plans for next year.
More importantly, I will check progress against Business Analyst Mentor's original mission.
The mission (which I haven't always defined too clearly) is to leverage the knowledge and experience of the whole community to accelerate the professional development of all business analysts.
In order to be a highly valued business analyst, you must understand the business mission, vision and objectives and ensure your work is, in some way, contributing to delivering on those objectives. It's surprising how often it is very difficult to understand how (or if!) your project is delivering to your organisation's objectives. Is that something you have experienced?
Successful businesses have an inspiring mission and a set of concrete objectives for delivering on the vision (the vision describes what the business will look like at an agreed point in the future).
As you'll discover, my report card on delivering against objectives is average at best. I will go on to explain why progress has been slow and how I will fix this.
Ok, so what were the major achievements for Business Analyst Mentor this year?
I trialled a free course for BA's 'Insider's Guide to Core Techniques' which was very popular. This course is a 'stripped down' course that focuses on the essentials of critical techniques. It has been available since May and hundreds of people have completed the course. Here's one item of feedback that I received when it was first trialled:
This course is extremely beneficial to anyone wishing to put into context the key techniques that a business analyst needs to master in order to work effectively. It provides a solid platform from which to take your education further. The fact that it is free amazes me!"
– Ken Parsonage (participant in original trial of course)
You can register for the course here.


My Mastering Use Cases course was made available as a self-study version only so you can access it at a time to suit you and still have access to ask me questions. You can read more here.

I started growing the mentor team with Doug and Mike originally but it has now grown to 6 mentors. Read more about them here (Note: at the time of writing, Tom (see his Linked In profile) and Malcolm (see his Linked In profile) are not yet registered as mentors)

I started involving the community with guest posts from Doug and Mike and Pete Cohen (BPMN Interview, Mentee's perspective on mentoring, History of the future – visioning for BA Mentor) providing the view from less experienced BA's.
Most recently, Jennifer van Veen explains how she decided to take the plunge with mentoring for free!

I've discovered a handful of you want to provide mentoring for free, not as a paid service. This shows that some of you recognize that learning how to mentor benefits you as much as the mentee. That does carry a risk that the benefits will not be so great if the mentor is not a 'professional' mentor (i.e. does not do this on a regular basis).
I have supported this informally by pairing up mentors with BA's I know are looking for support and are willing to 'try out' a mentor.

On a personal note, I spoke at the IIBA Conference in the UK and the US as well as at regional IIBA events in the UK. I feel more skilled as a public speaker and also know my areas for improvement for next time! I've also stepped down as President of the UK Chapter of the IIBA to focus on Business Analyst Mentor.
But, what are the big lessons for building Business Analyst Mentor?
Individual enthusiasm and drive is critical for success. Individuals who are passionate and engaged are the community members who are most valuable. This is more important even than their experience and knowledge.
This is the fuel that drives growth.
Pete Cohen is a great example – his enthusiasm and desire to develop himself drives him forward and has encouraged him to put himself forward to speak at a BA Conference. This is a great example of how enthusiasm can help overcome self doubt. I know Doug Goldberg's support through mentoring has also helped Pete's confidence and willingness to take risks.
Build good relationships, based on mutual trust and respect. This requires a healthy dose of open and honest debate.
My primary focus with the new mentors is to provide an environment where relationships can build and develop as a priority. One way this can be achieved is through 'shared endeavour'. By this I mean, working together to achieve a common goal.
Our first goal is to explain what BA certification is about and how it can help you. This is described further in this post.
Allow people to play to their strengths and follow their passions. If you want people to really excel then you need to motivate them – one of the keys is to uncover their passions.
One of the best examples of this would be actively targeting individuals who are passionate about mentoring in 2011. When I was interviewing people, my critical criteria was the desire to help and mentor others. I valued this more highly than experience, knowledge and expertise in mentoring or business analysis more broadly.
The growth of Business Analyst Mentor will be accelerated by allowing enthusiastic members of the community to participate. It will continue to be slow and steady if it relies on me alone. I have allowed a few people to contribute this year – new Mentors, Pete Cohen (mentee), Jennifer van Veen (free mentoring) – but this has been carefully controlled.
Listen to your customers! There are many ways in which I could help. I have always found it difficult to be sure I understand your priorities and focus on those. The route to success is by helping to solve a small number of very specific problems and to solve them well. I want to focus much harder on understanding the problems you face and your biggest priorities. Tackling certification is my first attempt to engage with you (so far, I have had well over 200 responses to the Certification questionnaire!).
Let me know your views on challenges and experiences with certification by completing the questionnaire if you haven't done so already.
Ok, so how am I doing against the mission?
leverage the knowledge and experience of the whole community to accelerate the professional development of all business analysts
Missions should always be big and ambitious so it will be impossible to achieve them fully but, having made my excuses(!), let's look at the progress:
leverage the knowledge and experience of the whole community
How much of the community knowledge and experience am I making available? Well, it's no longer just me, there are now 6 mentors and 1 free mentor and Pete Cohen as a mentee is making his contribution. It's still a long way off the whole community!
accelerate the professional development of all business analysts
Again, all business analysts is a pretty lofty goal! So, how have I done? Well, the total number of business analysts who have downloaded one of the ebooks, undertaken mentoring or taken one of the free or paid courses will add up to somewhere around 3,000 people.
As a number, it's not too shabby but let's move on to:
accelerate the professional development
Well, the answer is I don't know which of those individuals would claim to have accelerated their professional development. Many people are complimentary about the courses but I can't provide any confident answer to this question.
In the next post, I will explore what these lessons tell me I should do in 2012 (and how this ties back to the Business Analyst Mentor mission).