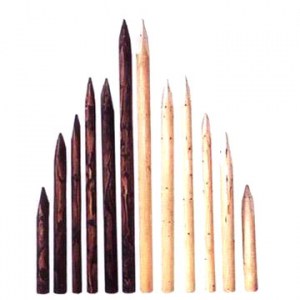 This article explores stakeholder analysis. This covers the process whereby you identify all the stakeholders for your project and detemine their relationship to the project.
I was reminded of this in a recent project where I was delaing with stakeholders in multiple countries, multiple business units in each location and varying levels of knowledge and interest either of the change and potential.
The project was initiated due to a regulatory change so there was no profit or cost-reduction benefit.
It is key to work hard at identifying all the stakeholders as it will impact project success.
You will need to determine which stakeholders to involve in the project, at what stage and what level of detail. For example, some more senior stakeholders will tend to be involved at a higher level but will be interested in cost, business impact and potential profit or operational cost saving.
Others may be directly impacted in their day to day job – these stakeholders are key as they can ensure the project success. If their needs are fully accomodated, they will embrace the new system. If not, they will fight the system and the expected benefits will be diluted or there will be additional training and project costs.
One useful tool is a stakeholder spreadsheet where you list the stakeholders, their role, interest in the project, importance etc which you should adapt to suit your needs (stakeholder analysis spreadsheet).
Analysis
Each stakeholder must be considered in the following ways:
importance
do they carry weight in the organisation? 
Are they key to the project success? (i.e. they have knowledge you need or work in an area that is directly impacted)
 
influence
are they able to influence the project success?


Do they have the ability to get

buy in from a particular area of the organisation?
 
involvement


only

direct

end user

s

(or people who represent the end users) should be

involved in detailed work

about the requirements as demands on their time will be much greater

 
indirect users should be kept aware but you won't need their direct input on a regular basis


senior management

 will need to understand the big picture and significant requirements. They are likely to have ultimate responsibility for project costs and delivery of project benefits. It is often the case that they may have a representative
It is important to involve end users in detailed work and to win them over to the benefits of the project (i.e. hearts and minds). With the senior management, it is important they are fully aware of project costs which is the project manager's responsibility. However, you'll also need to ensure requirements delivering the benefts and any risks are fully communicated, accepted and understood.
There will be a significant effort invested in stakeholder analysis at the outset of the project but it should continue through the project to a lesser degree as new tasks are introduced (e.g. implementation, training).
Approach
In my recent project, we took the following approach:
agree lead stakeholders from each country to manage communication to and from stakeholders in own country
 
involve lead stakeholders in all requirements gathering (see Requirements gathering alongside use cases)
 
involve specialist stakeholders only in focussed, specialist workshops (e.g. risk)
 
involve all stakeholders in signing off requirements document
 
involve senior stakeholders in agreeing costs
 

involve senior stakeholders in

assessing business impact

(i.e. how existing business wil be impacted by the change)
You will not often be asked to perform a stakeholder analysis and often it will be considered the project manager's job. However, it is an important skill to develop even if only to identify risks for your project manager or to understand how you will involve stakeholders in the analysis and should not be overlooked or underestimated.
Related Links
Article describing how to assess importance and influence of stakeholders
Stakeholder analysis in wikipedia