T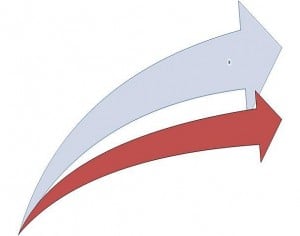 I started in IT in 1991 and have been through a number of roles and jobs since then, only finding my calling 😉 and emerging as a business analyst in the last twelve years.
I've recently been looking back and trying to see how the role has evolved in that period.
Think enterprise, act local
The first trend is the shift of focus from a local, short term, problem-specific approach to take in a progressively broader, longer term view until you take in the entire enterprise (aka enterprise architecture).
The local, short term focus is very much still in evidence but there are certain questions which are recognised more as valid and important
– how does this support the business strategy?
– what are the business benefits?
– the solution should do X but have you decided on the end to end business process that shows where the solution fits?
Of course, in our rush to deliver, we may not be given the time to answer these questions but at least people recognise they are important and valid questions.
Focus on Business not IT
The most important trend for me is the move from business analysis being an activity that defines and delivers IT systems to defining and delivering a business solution. The focus should be on the business and its needs – an IT system may or may not result but it is irrelevant as long as the 'solution' is the right one for the business.
The IT tail should not be wagging the business dog.
Recognition of business analysis as a profession
Another trend is the recognition of business analysis as a professional skill. The business world are starting to recognise that an ability to model, understand and analyse the business is a very important skill, especially as the world and businesses change at an ever increasing rate. The low hanging fruit that deliver a quick, cost saving IT solution have almost disappeared. If we are to improve our businesses, we need to understand them better and ensure the changes we make are the right ones now and for the longer term.
The emergence of professional qualifications (ISEB and CBAP) and professional organisations (IIBA – International Institute of Business Analysis) recognises the need to quantify and formalise these skills so that we can understand the range of skills, the level of ability of an individual or organisation and the path to improving that skill. Business analysis is actually very broad and it is unlikely that any one individual is familiar and experienced in the entire range of skills.
Emergence of specialist business analysts
Business analysts tended to have come from either a business background or an IT background. Those with a business background tended to be capable in their particular area of business expertise but weaker in the modelling and, in particular, IT-specific modelling skills. The reverse would be true of a business analyst with an IT background.
There are many flavours of business analysts today which include the following: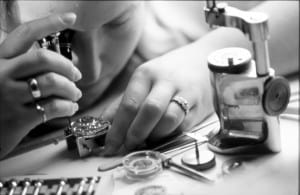 Journeyman business analyst
Broad experience of many different industry sectors with good experience of a range of business analysis techniques.
Tends to be freelance or generalist consultant where this sort of experience arises.
Will engage on new jobs and will expect to learn the business area quickly and will be proactive in achieving a productive level of competence quickly.
Business analyst domain expert
Same sector, same company with lots of company-specific business knowledge.
Expertise on business analysis techniques will depend on their motivation, exposure to outside influences and company professional development policies.
Industry sector specialist business analyst
Focussed on an industry sector. Similar to a journeyman business analyst but with focus on a particular industry sector.
Will shape professional development to improve knowledge of industry sector over general business analysis skills.
This sort of individual may well advise on company strategy or drive project requirements borne out of their specialist knowledge.
Specialist business analyst
Focussed around a particular specialism within business analysis. This could be based on a specialism within the business (e.g. business architect, related closely to strategy) or a particular methodology (e.g. Agile or Rational Unified Process).
These are my categorisations based on my observations and experience. I would be interested in whether you recognise this, disagree violently or, for that matter, what category you fit into.
For the record, I would describe myself as a journeyman business analyst who is interested in becoming an industry sector specialist or other type of specialist.
This article identified a number of trends in business analysis over the past tweny years including the broadening of its focus to encompass the enterprise, the shift in focus away from IT to business solutions and the recognition of business analysis as a profession of some importance.
Finally, I described some different types of business analyst that I have observed as part of the maturing of the profession.
Update
Craig Brown on Better Projects took inspiration from this article and gave his own spin in his article BA Taxonomies. Thanks for the mention Craig.