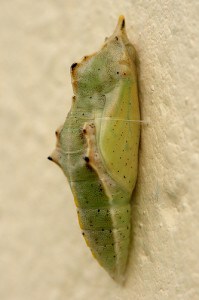 The following is taken from the eBook for Becoming a New Business Analyst.
Have a read of this and let me know your thoughts…
Why should you become a business analyst?
This is a good question as you need to know your motivations are right before you invest time and money in becoming a successful business analyst.
Growth market
Business analysis is a growth market. This role used not to be highly valued and poorly understood but many companies are starting to realise the value of skilled business analysts. Good business analysts have the skills to ensure businesses invest their most precious resources of manpower and money wisely. Indeed, time is an even more precious resource in today's marketplace where poor investment decisions allow the competition to gain advantage.
Note: It's actually very difficult to prove this is a growth market because there are not many reports that identify this role and it is often either mislabelled or forms part of another role such as project manager. In the UK, the eSkills initiative has commisioned a report on the IT & Telecoms sector (of which business analysis forms a part), which shows that skills in this area will grow at a rate of 2.5% per annum for the next decade rather than 0.5% in the rest of the economy (five times faster than the rate for other careers!!).
Low barriers to entry compared to other professions
At present, the role is still very immature compared to that of other professions (e.g. architect, engineer, accountant). Professional qualifications are not necessary but this is changing rapidly with the rise in importance of the IIBA (International Institute of Business Analysis) and the CBAP accreditation (Certified Business Analysis Professional) and, in the UK, the ISEB qualification and other national equivalents.
Challenging and demanding job
Business analysis is a varied and demanding career which utilises many skills including problem solving, relationship management and time management. It can be very satisfying but is NOT an easy ride. It is important that you enjoy a challenge and see that providing you with job satisfaction.
Springboard to other careers
The skills you acquire as a business analyst are very useful in many other roles and will provide you with opportunities to move into higher profile, well rewarded roles in project management, programme management, business architecture and strategy.
Use existing industry knowledge
This can be either general business knowledge or particular to a particular sector which can make you very valuable.
Tip: This knowledge differentiates you from other business analysts and makes you very marketable. Use this when applying for jobs!
Did you find this useful, incomplete, misleading?
Let me know your thoughts