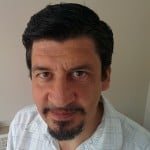 Hello! I'm Alex Papworth, the founder of Business Analyst Mentor. I'm a business analyst who has worked in IT for over twenty years.
I am passionate about the BA community and their collective power – I've built BA Mentor to tap into this network with the specific goal of accelerating the professional development of ALL BA's.
I've been involved in the BA community for a while which has included:
two year stint as President of the UK Chapter of the IIBA
I don't accept requests for mentoring but if you would like mentoring, please contact Jerry Nicholas.
You can find his LinkedIn profile here.
Or, if you're outside the UK, Jeneil Stephen has also offered to take requests for mentoring.
You can find her LinkedIn profile here.
Solve the business analyst mystery with a simple, non-technical introduction to the basics of business analysis. Read more »
Identify and choose the right business analyst career path for you. Read more »
Fit training around your schedule with 24 hour access and choose the level to suit your needs. Read more »