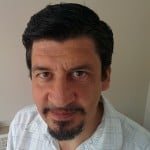 Hello! I'm Alex Papworth, the founder of Business Analyst Mentor. I'm a business analyst who has worked in IT for over twenty years.
I am passionate about the BA community and their collective power – I've built BA Mentor to tap into this network with the specific goal of accelerating the professional development of ALL BA's.
I've been involved in the BA community for a while which has included:
two year stint as President of the UK Chapter of the IIBA
Have a look at the site and, if you have any questions or suggestions, drop me a line at alex@bamentor.com.
How to become a Business Analyst
Do you want to enter the Business Analysis profession but don't know how?
If you want to learn more about this rewarding career and decide whether it will give you the job satisfaction you are seeking, download my ebook which will answer all your questions (including a step by step guide to your first role).
Solve the business analyst mystery with a simple, non-technical introduction to the basics of business analysis. Read more »
Identify and choose the right business analyst career path for you. Read more »
Fit training around your schedule with 24 hour access and choose the level to suit your needs. Read more »