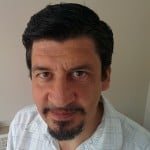 Hello! I'm Alex Papworth, the founder of Business Analyst Mentor. I'm a business analyst who has worked in IT for over twenty years.
I am passionate about the BA community and their collective power – I've built BA Mentor to tap into this network with the specific goal of accelerating the professional development of ALL BA's.
I've been involved in the BA community for a while which has included:
two year stint as President of the UK Chapter of the IIBA
Have a look at the site and, if you have any questions or suggestions, drop me a line at alex@bamentor.com.
Solve the business analyst mystery with a simple, non-technical introduction to the basics of business analysis. Read more »
Identify and choose the right business analyst career path for you. Read more »
Fit training around your schedule with 24 hour access and choose the level to suit your needs. Read more »